We went to the Fury Face Catsino fundraiser Saturday with Chad and Tammy.  It was an awesome time.
Jeanette and Tammy were up at the BeveragePlace on Thursday helping setup.  The WestSeattleBlog was there capturing the event: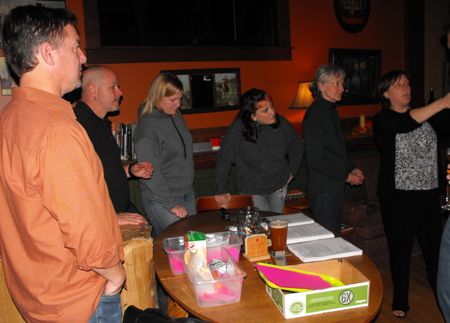 We spent most our time at the GeorgeTownBrewing craps table.  Thanks to Manny, we now know how to rule the craps table, and had a ton of fun.